Technical Support
Our CST scientists work at the bench daily to produce and validate your antibodies. They have hands-on knowledge of each antibody's performance. These same scientists provide technical support and assistance.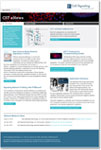 News from the Bench
Discover what's going on at CST, receive our latest application notes, science features, and more.
Cell Signaling Technology, Inc. wins Life Science Industry Awards in "Best Performing Antibodies" and "Best Breakthrough Products Cancer Research" Categories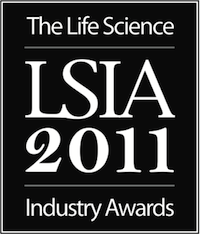 Danvers, MA, Dec. 5, 2011 - The Life Science Industry Awards are an annual event in which thousands of life scientists nominate and vote for the best performing research reagent supplier in 29 distinct product and customer communications and support categories. This year's event was held on November 15th in Washington, DC. The awards are organized and hosted by BioInformatics LLC, a premier research and advisory firm that serves the life science industry. BioInformatics LLC surveyed its professional social network of almost 70,000 bioscience researchers to collect votes for the winners in each award category. Over 6,000 scientists from all regions of the world participated in the nomination and voting process. These scientists are engaged in all major facets of life science research, both basic and pre-clinical research and pharmaceutical R&D. Scientists voted for the best reagent companies only in categories relevant to their own research. Cell Signaling Technology (CST) is proud to have won two awards most relevant to our product offering.
Winner: Best Performing Antibodies.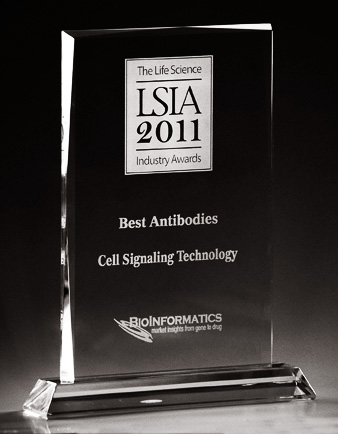 For a research antibody reagent to work in any given application, it must be highly specific to its target and display maximum sensitivity to detect low amounts of protein where sample size is limited. All Cell Signaling Technology products are developed, produced, and validated in a number of applications at our headquarters in Danvers, MA. "We strive to generate the highest quality antibody products possible to advance biomedical research. We pride ourselves in our stringent validation and quality control protocols and are truly honored that our customers have chosen us for the Best Performing Antibody Award," said Michael J. Comb, Ph.D., CST President and CEO.
Winner: Best Breakthrough Products Cancer Research.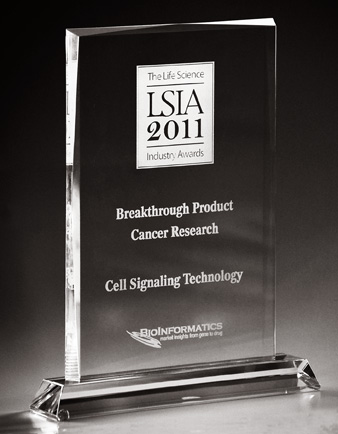 Shortly after Cell Signaling Technology was founded in 1999, one of the key founding members succumbed to cancer. Since then, cancer research has been a key area of product and internal research focus. "We would like to thank our customers for recognizing the quality and innovation that goes into our product development and production," said Michael Comb. "We hope, through our breakthrough reagents, to make a large contribution to biomarker discovery and the advancement of personalized medicine."
About Cell Signaling Technology, Inc.
Cell Signaling Technology, Inc. is dedicated to delivering the world's highest quality antibody products to accelerate progress in biological research and personalized medicine. Through its proprietary monoclonal antibody technology (XMT®) and proteomics technology (PTMScan® Technology), CST continues to be on the forefront of applied systems biology research, leading to increased understanding of biochemical aberrations that underlie important diseases, including cancer. For more information on CST visit www.cellsignal.com.
For more information please contact:
Rebecca J. Reppucci
Cell Signaling Technology, Inc.
Director of Marketing Communications
phone: +1-978-867-2382
email: marketingpr@cellsignal.com
About Bioinformatics LLC
BioInformatics LLC is the premier research and advisory firm serving the life science industry. By leveraging our professional social network of almost 70,000 bioscience researchers, we have supported more than 500 companies and provided insights that lead to better business decisions. Our assignments include assessing the size and attractiveness of markets, optimizing product configurations and pricing, validating corporate acquisitions, measuring customer loyalty, and evaluating brand strength and positioning.
For more information, please contact:
Mary Follin
Marketing/Sales Manager
BioInformatics LLC
2111 Wilson Blvd., Suite 250
Arlington, VA 22201
phone: +1-703-778-3080 ext. 13
email: m.follin@gene2drug.com
website: www.gene2drug.com